What to think about before you start your search?
The digital age has transformed the job search, and finding a remote job is no exception. The options for remote positions have grown substantially and it's important to know how to find the best jobs.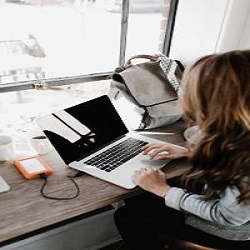 Here are 5 steps:
1) Research the company and its values.
2) Figure out what you need from the employer in order to be successful.
3) Look at specific jobs that meet those requirements.
4) Consider your cost of living as part of the salary negotiation process.
Strategies: Tips and tricks for finding remote jobs?
There are many ways to find remote work, but the most important thing is to start looking actively on various remote job websites and companies that offer remote or telecommute jobs. There are many sites where you can advertise your skills and apply for positions, but make sure you read what's required before applying. Finding remote work can be tough, but not impossible. With the increase of telecommuting jobs in recent years, there are more opportunities to work remotely than ever before. The people who are most successful at finding remote work do three things: they network with other remote workers, they make themselves accessible to employers, and they research their desired companies to find out if the company hires remote workers.
For example, there are popular companies that offer 100% remote jobs, few of them are listed below:
Automattic
Zapier
InVision
GitHub
Aha!
ConvertKit
Clevertech
Recruiterbox
Toptal
Crossover
Apart from checking companies sites offering remote jobs, you can check popular remote job sites listed below:
In conclusion, remote job sources allow people to work from anywhere they want. In addition, it provides a means for companies to cut down on overhead and offer competitive salaries while still offering great benefits. Remote job sources give workers the freedom to work from any location and offer companies a low-cost and high-value alternative. Happy Remote Job Hunting !