The coronavirus pandemic has changed the way we work. For many industries, remote workers have become increasingly essential in order to keep businesses running. At the same time, opportunities for remote jobs are growing. It is no surprise that certain industries are thriving from this shift to remote work.  The sudden shift to remote working has left many companies scrambling to adjust their operations. As a result, certain industries have seen an uptick in demand for remote jobs, such as health care IT, software development, customer service and telemarketing. For job seekers who are looking for new opportunities or career options in a time of uncertainty, these sectors can offer stability and growth potential.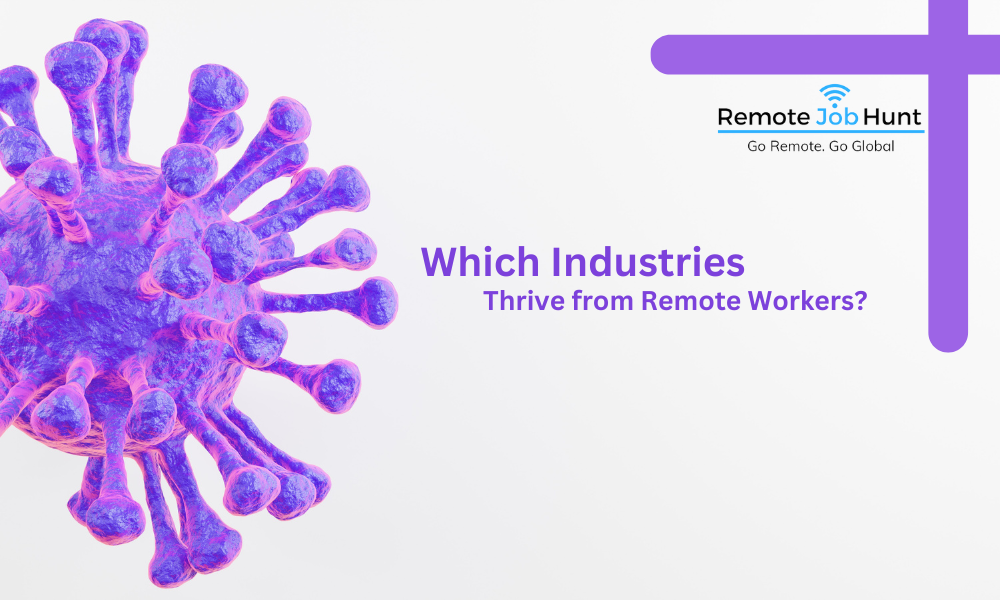 Remote work isn't just about replacements for traditional office roles – it's also about embracing innovation in new ways. Companies across all industries need to stay competitive by taking advantage of the latest tools and technologies available to them. This means that there is an increasing demand for coders and web developers with experience building applications from the ground up. For example, technology developed by virtual conferencing tools such as Zoom have quickly become essential for many businesses in ensuring that everyone can stay connected even when they're not physically together.
Remote job hunt is on the rise as more and more companies are realizing the benefits of hiring remote employees. Industries like tech, education, and healthcare have seen a dramatic increase in demand for their services due to increased reliance on digital platforms and virtual meetings. Meanwhile, other sectors such as finance and accounting have been able to expand their reach by leveraging online tools and remote working capabilities.  In particular, tech companies, healthcare organizations, and educational institutions have seen an influx of applicants due to their ability to offer remote positions. Companies such as Amazon and Apple have made the switch to remote working since the start of the pandemic, creating more opportunities for those looking to find employment from home. For these types of companies, hiring remote employees is often more cost-effective and efficient than having them physically come into the office every day.
Additionally, industries such as healthcare, finance and education have also seen an uptick in demand for remote workers due to their ability to deliver services online.  This makes it easier for workers to find a job that fits their skillset without having to worry about commuting or being confined to an office space. 
With these advantages, it's no wonder that these industries are seeing growth despite challenging economic circumstances during the pandemic.