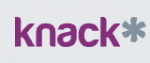 KNACK
We empower thousands of customers to do amazing things with their data
United States of America
About
About Knack?
Knack started when Brandon and Eric saw the struggles of working with data up close.
They ran a web design agency, and when their customers wanted to add data-driven features beyond the basic website, it meant a custom job that had to be coded from scratch.
Customers were left with limited features that took too long and cost too much.
Brandon and Eric knew there had to be a better way and the idea for Knack was born.
Many years later and that vision is here: Knack makes it easy to build applications that manage, share, and empower data. These tools are simple to use so no coding is required for anyone to do amazing things with their data.
Our customers have built inventory managers, customer portals, custom CRMs and even a beehive manager. The power and flexibility of Knack can be applied to any solution where data management, automation, and custom workflows are needed.
Who uses Knack?
Knack is trusted by thousands of customers, from Fortune 500s to the smallest small businesses.
The best part is when our customers tell us how much Knack has impacted what they do. These case studies dive into specific applications and how they were implemented.
Culture
Knack is led by a dashing and intrepid team of 18 and growing. Our headquarters is the Internet: we're a 100% remote company where each Knackster is free to work wherever they are happiest. We get together twice a year in awesome locations to do normal human things in person.
We're just at the start of this journey, and we're committed to growing responsibly to ensure that we stay true to our values. Growth at any cost is not worth risking what we've built.
We've taken no venture capital so we're not obligated to outside investors. We will never make compromises to meet financial expectations.
Hiring
We're building a 100% remote team dedicated to maximizing our impact, continuously improving, and enjoying the journey.
Want to join us? Found out more about Knack and what it's like to work here.
Remote
Remote is not a perk, it's how we've built our company.
We've been 100% remote from the beginning. Every decision we've made has been around how to best grow a team, do amazing work, and build a lasting culture in a 100% remote environment.
The benefits of a remote culture are tremendous. We collectively love it and will never go back. But it's also true that remote requires more organization, better communication, and proactive transparency to really make it work.
Here's a few challenges and lessons that have helped guide our remote culture.
It's a work in progressThere aren't many roadmaps for this. We're constantly evaluating our remote operations and experimenting with different approaches.
Real-time is still valuableNot everything can be asynchronous. We use video hangouts when they make sense and have overlap hours to encourage real-time communication.
It's a team effortOur remote culture hinges on every team member being proactively engaged: seeking out feedback, advocating for progress, teaching and learning.
We love facesWe're not just chat avatars, we're people. We make it easy to hangout together and believe face-time improves communication.
Serendipity is still possibleIt just needs encouragement. So we have lots of cross-functional teams, we show our work early and often, and encourage learning at every step.
Public knowledge is shared knowledge99% of our conversations happen in public chats. Knowledge is distributed, and anyone can contribute and learn.
Retreats
We get together twice a year in awesome locations to do normal human things in person.
Current job openings at KNACK